Day 787-789
Goooaaaaallllll!!!!!!! 275 Pounds Lost in Two Years, Two Months, and A Day
From Day 2--A comment from my daughter Amber:
"Not only does this motivate me, but I sense a little humor in there too. I seriously love reading this ... keep it up Daddy! I can't even tell you how proud I am of you. You will do this. We all will."
From Day 3--A comment from my daughter Courtney:
"Daddy, your blogs are amazing! You have such a talent to write, I really hope this blog does motivate you in every way possible ... I'm very proud of you daddy, I know we've been saying we need to lose weight for quite sometime, but this time it's just different. All together as a family, we will lose weight. No doubt about it. Keep up the good work Daddy. I love you with all my heart."
Courtney couldn't have been more right with her words,
"this time it's just different."
She could tell on Day 3. She knew that this day was coming.
Today--789 days along Transformation Road--and 275 pounds lighter...I hit goal. I stepped onto the same scale where more than a dozen of my past weight loss attempts started--the same scale that weighed me 505 on Day 2. Now it shows me 230.4 OK--If you know me from these writings--you know that the .4
is messing with me!!!
But I've
always
rounded up or down. Had it been .5---I would be at 231. I feel like I've lost a good four or five since last time, judging by how my clothes and body feels...so I'm not sure how to accept a two pound loss. That sounds so silly to say--and crazy to write, given the monumental weigh-in it was---so I'll stop that line of thinking and celebrate. The bottom line is simple: I'm 230 pounds.
I did it.
Happy tears are so beautiful and cleansing. They felt good on my face--and I couldn't help it, I'm so happy and emotional. It's just a number that I picked out of the blue when I started, but it's turned out to be a pretty good guess.
Amber left a comment tonight on my facebook status update--and I immediately called her,
I needed to hear her voice.
She writes:
"I LOVE YOU DADDY! I KNEW YOU COULD DO IT! Your amazing. I'm so proud of you. You are such an inspiration to me and so many other people. I don't think I ever told you this...but I always use to worry about you not being here anymore...about... you passing away...and you missing out on so many things me and sissy graduating, getting married...grand kids....and stuff...you have no idea how much your journey means to me. I love you so much...and I always knew you could and would do it. I know now that you will be here...cheering me on in the stands as I walk on graduation day....you will be there to walk me down the aisle when I get married...and you will see my kids one day. And now I'm crying...but it is good tears daddy...good tears. I love you so much. I'm so happy for you daddy! You are wonderful....the best daddy in the world."
This is what it's all about: Family---and Living, loving, laughing, caring, and sharing.
My favorite post isn't Day 327, or Day 1---those are big ones to me, no doubt. But Day 135 is a way of thinking I'll never forget. It's a great thing I was morbidly obese for all of those years. I was lucky and blessed that it didn't kill me when it had the chance--And I was also blessed,
because it made me the person I am today.
From Day 135--Here's my
"Thank You Letter To Morbid Obesity:"
(note--I've re-formatted the letter for easier reading--the content is identical to Day 135)
Every now and then I challenge myself to really think on a deep level. I strive for a better understanding of behavior. I try to dissect things on a psychological level, and since I have no formal education in psychology, I can come to some pretty far out reasoning. It doesn't really matter if I'm right or wrong because these are studies within myself. Today I started thinking about how it's good to find the positive side of all things. Even things that can't possibly have a good side, if you look hard enough, maybe it does. I hit a wall when I thought about applying this positive philosophy to being morbidly obese. By the way, I use the term "morbidly obese" because I hate that term. I don't like the way it sounds at all, and the first time a doctor used that term I thought he was making fun of me! To me, it was the same as him saying I was "disgustingly obese," and when the term used is "grotesquely obese," well that's even worse. If the doctor would have said "Sean, you are "making me want to throw up obese" it would have felt the same. Isn't "gross" short for grotesque? I've had both terms used on me by medical professionals and they were perfectly in line with medical terms. How could I find the good in my life long career of being "morbidly grotesque?" Ooh, combining the two is even worse. Anyway, I thought long and hard and finally came up with this: My "thank you" letter to "morbid obesity."
Dear Morbid Obesity,
You suck. Sorry about that, it just popped out. Let me start again.
Dear Morbid Obesity,
Thank you for teaching me how to be compassionate toward others. By making me different and the subject of so much weight related bullying as a kid, you taught me to always care about other peoples feelings.

Thank you for making me unique in an age when I was often the only fat kid in class, because it gave me added attention that I may have felt was lacking in other parts of my life.

Thank you for giving me a very strong opinion against discrimination in all it's forms. By showing me the pain of being discriminated against based solely on my looks, you taught me to never judge a person based on appearance.

Thank you for giving me the defense mechanism of a good sense of humor. Although it was sometimes masking emotional pain, laughter and making others laugh has always carried me through.

Thank you for protecting me from every dangerous thing I would have tried had I been able to fit on that ride, or into that harness, or on that horse, or in that sports car, or whatever the dangerous situation could have been, you were there keeping me safe inside your embrace.

Thank you for giving me a fashion sense born from complete insecurity. I know you don't give this fashion sense to every morbidly obese person, but it kept me from further ridicule because I never wore things too small, ever. You saved me from the spandex revolution, how can I properly thank you for that? To make me want to wear a big jacket when it was ninety degrees outside just to cover my boy boobs, well I have no choice but to conclude that you must love me more than other fat people, because if I had a dollar for every morbidly obese person I've witnessed in spandex and a shirt three sizes too small, I'd be wealthy.

Thank you for giving me the ability to spot shallowness in others. I'll never forget the first time I was completely rejected by a girl who said out loud, in class "eeewwww, I would never go out with you." She didn't take the time to see the good guy I was inside, to look into my heart and see the eighth grader that would have cherished her and respected her in a most grateful 8th grader way. She was shallow and without you I may not of recognized that side of humanity for many years.

Without this "shallowness radar," I may never have recognized the pure spirit in the eyes and heart of Irene Brake, my high school sweetheart and wife of nearly twenty years.

Most of all, thank you for my life. Without you I don't know if my path would have been the same. Would I have my family that I hold so dear? Would I have found a career that felt so perfect for me, a career that allowed me to hide behind a microphone and communicate with people without them being able to see me?

Without you, maybe, just maybe I would have become a complete jerk.

Thank you for bringing me to this point in my life and keeping me in one piece along the way. But despite the flood of gratitude in this letter, you know your days are numbered here. We can't continue our relationship. Morbid obesity, I'm slowly shrinking out of you. I'm moving on to a life free of all the dangerous effects of our relationship. But I'll never forget all of the wonderful things you taught me, and for that I thank you from the bottom of my overworked heart.
Sincerely,
Sean
Thank you so much for reading. I had planned on writing more about my trip to Alabama on this post, but hitting goal took over. I will say this: Getting to know my family in Alabama has been good for my soul. It was a very positive experience in many ways and I look forward to many more wonderful times with my 'Bama family in the future. Below, you'll see a picture of me with my grandpa Haynes at his 88th birthday party. I absolutely cherish that picture.
On the way home from Alabama, I stopped and met Shane Griffin. His incredible success is wonderful to witness. See our picture below! In fact--we have a bunch of pictures and memories to look back on...
Again, thank you for reading and cheering, and for just---all of your support. I wish I knew the words to say that would properly express my gratitude. I don't. But I'm forever grateful. Goodnight and...
Good Choices,
Sean
The scale today.
Before pictures--all over 500 pounds: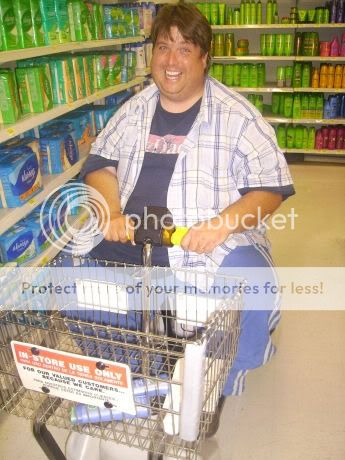 Pictures from along the way: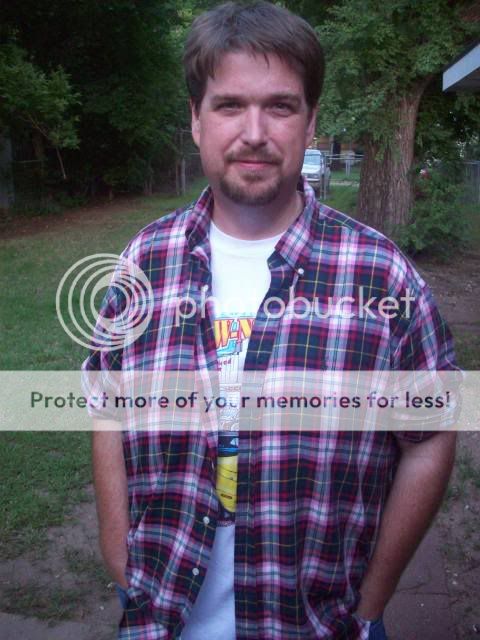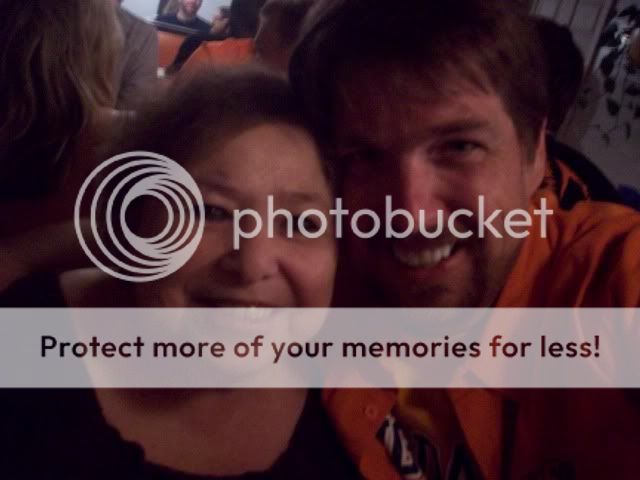 And there's hundreds more...
Here and now:
With Shane Griffin from
www.losingitforthefamily.blogspot.com
With my Grandpa Haynes--Celebrating his 88th birthday!!!
Recent--with my two beautiful, smart, mature beyond their years, talented, compassionate, creative, and amazing daughters---Amber and Courtney. Love you girls!!