Day 612
Wonderful Support and Speaking Twice Today
Thank you so much for the outpouring of encouragement for my friend Nathaniel! I know that he's read every single word you've written. Nathaniel, these people are real and their blogs offer wonderful insight and inspiration---and I guarantee you will find strength in the common struggles and triumphs we all share. The weight loss blogging community is an amazing support system. I know several people encouraged you to start a blog, and if you decide to—let me know if I can help, it's easy, and the accountability factor coupled with the tremendous support can be the added boost you need each day. You certainly don't have to blog to get the best benefit of all. You can simply keep a journal. Writing something everyday, about how you're feeling and what you're experiencing will lead to a better understanding of you. You'll have epiphanies along the way that happen because of this self-discovery writing. So blog or not, at the very least grab a pen and paper and write out how you feel, what you're doing, what you've done, why you've done it, and don't forget to
dream about where you're headed!
My best advice to you Nathaniel is to keep it simple by focusing on two things: Your calorie budget and some kind of extra movement everyday. Stay consistent with these two elements everyday---and the third element---battle yourself to stay true to them. You're in a very critical stage of this journey, the toughest, but trust me, it gets easier as you go. Never stop dreaming Nathaniel, remember the things we talked about the other night, those events and goals you mentioned---hold tight to them and believe in yourself. I believe in you. And listen, you have my number. Use it anytime if you need, I'm here for you my friend.
Today was a busy Thursday. It seems everyday is busy lately. I started with a solid morning routine and I really needed that after yesterday's frantic start. The foundation was set for a great day. I had a full work day and two speaking engagements scheduled. Very nice!
A friend of mine offered to let me try something called Triple Greens today. It's a drink mix full of everything good and she naturally and enthusiastically shared it with me. I'll be honest, I haven't tried it yet, but I will—and it may become something I include everyday. Some good stuff in that green drink mix! It might be just the boost I need! I plan on trying it for the first time later today---and I'll be sure to record the experience and share it with an "On The Go" Video. I haven't done one of those in a long while. Look for that tomorrow!
I was scheduled to speak to an after-school care youth group at 4:15 today. I really should have asked a few more questions about the ages prior to my arrival. I was expecting pre-teen through teens---and what I found was a delightful group ranging in age from kindergarten to 8th or 9th grade. I was asked to speak to them about making better choices this summer and that's exactly what I did. We talked about choices and consequences in general and how we're responsible for our choices. I spoke to them about my childhood and how my choices led to morbid obesity. They all about fell over when I held up the size 64 jeans. I could have had three or four of them jump into those things and fit! I explained that good choices didn't mean perfect choices, it just meant better choices along the way. Being aware of our activity levels and occasionally choosing a piece of fruit instead of a candy bar was the spirit of this talk. These kids really had some good questions too, they were a great group of kids, really engaging, very smart. It was a wonderful experience indeed.
Tonight's "Lose To Win" seminar featured the lead dietitian from Ponca City Medical Center. She put together some wonderful hand outs that were full of great information. After her presentation, I was asked to speak for a few minutes. My message was: Keep it simple. So many times we get caught up in over analyzing everything---fat grams, sodium, calories burned---weighing constantly—it can easily become overwhelming. Keep it simple and allow yourself to naturally evolve along this road. Part of battling ourselves to stay on track is trying to keep ourselves from making things unnecessarily difficult and confusing. On Day 1 I was focused on three things only. Staying within my calorie budget, exercising, and talking myself out of self-destructing. Consistency is paramount---and it was so much easier this way. Eat, move, and battle myself to stay on track, the rest would come naturally as I progressed.
I arrived home and consulted my workout schedule. It was easy---a bike ride. I can do that! I prepared a nice dinner with grilled shrimp, cinnamon chicken, and green beans---enjoyed it, then set out on what probably was a five mile bike ride. It didn't take that long really---and it was so cool outside, it felt amazing. It was just a wonderful day. Busy,
but rewarding.
Thank you for reading! Goodnight and...
Good Choices,
Sean
When I drive, I just can't get over my skinny wrist. I never wore bracelets or watches because they didn't look right on my extremely puffy wrist---but now I look at it, and I'm thrilled. I know---something so small---but it is a big deal to me.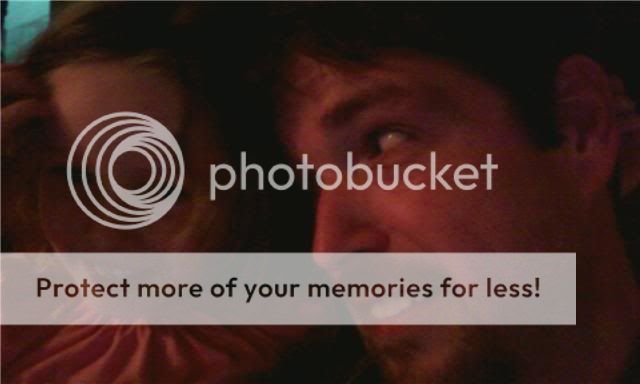 This little darling is Jo Jo, my niece. This was from my visit with company last night. She's so precious!