October 21st, 2014 Finding Our Normal
One of the things I've given a lot of thought to lately is,
what does it mean to be "normal?"
I've concluded
"normal"
is a relative term. Your normal isn't my normal. We're all different.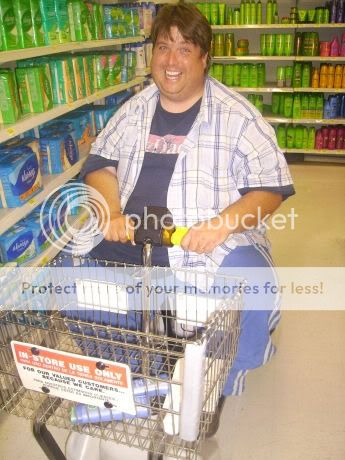 This guy
wanted to be normal. He wanted to have a normal relationship with food. He had fixed in his mind a vision of what it meant for him to be normal, you know,
like people who are of normal weight with normal eating behaviors who wear normal clothing.
To him, in order to be normal, he had to simply eat less and exercise more,
yeah--that would be some kind of normal.
What this guy failed to recognize is,
he was already normal.
He was
his normal.
In order to achieve weight loss success, the perspective on
"normal"
had to change. It couldn't be someone else's normal, it had to be his own kind of normal. He could mimic someone else's normal for a while,
but eventually his normal would override the abnormal impersonation of normal--and everything would go back to being his normal.
Okay--enough of the third person--
it's annoying.
What I had to embrace was my normal.
I had to let go of the idea that I wasn't normal
because in that, I was constantly suggesting I wasn't good enough or something was wrong with me.
I am good enough and there's nothing wrong with me
--as long as I'm not trying to be someone else's normal.
My normal is: I'm addicted to sugar and if consumed, it triggers bio-chemical reactions that send me searching for more and more--and not just sugary items--I'm talking loads of carbs and high fat--
it's on!!
Nothing trips my trigger like sugar--
it is my normal.
So I abstain, one day at a time--
and it's my normal and I'm okay.
I enjoy a drink of alcohol on rare occasion, perhaps once or twice, maybe three times a year. It doesn't negatively effect me beyond a slight feeling of intoxication. It doesn't trip anything for me. That's my normal. I have close friends with decades of sobriety, who--if they tried to mimic my normal, it would ruin their lives for who knows how long, maybe even kill them before they found recovery again.
That's their normal.
So they abstain, one day at a time,
it's their normal and they're okay.
Embracing my normal is imperative to my success. My normal means that I take extraordinary care with food. My normal means no sugar. My normal means I remain active in seeking and offering support. My normal requires my attention and a rock solid commitment in doing what I do for my recovery. I fiercely protect it
and never apologize for it.
I know many people who will enjoy their share of Halloween candy in a couple of weeks and it'll not be a big deal at all.
That's their normal.
If I tried to mimic their normal, you would witness a much different turnaround on these pages.
The biggest key for me to be my best, requires me to embrace and accept my normal, not someone else's. I hope and pray I spend the rest of my life celebrating my normal. Because if I do,
I can't lose.
This is what
"finding what works for you"
is all about. Sometimes that statement is misunderstood to mean "Find the plan or procedure" that works for you. I'm suggesting that "finding what works" for you and me, starts with honestly defining our personal normal, then fashioning a plan that gives us what we need.
I no longer want to be some idealized version of
"normal,"
I just want to be mine.
-------------------------
For some reason, I was feeling a bit off this morning and I reached for some snacks. I'm not a big snack guy, but as you'll see in the below tweets, I had a mid-morning snack and a late morning snack. It's uncharacteristic of me. It isn't necessarily bad--
I mean, really, eating several small meals a day is a good thing.
I simply had to stop and acknowledge my reasons for reaching for those two snacks wasn't because I necessarily needed it at the time--it was likely because I was stressed and tired. I kept it within my budget. I made sure it remained in my food plan.
And it was okay.
But it was important for me to understand what was happening and how I was reacting.
I had a busy afternoon at work followed by a grocery trip and dinner preparations before the Tuesday night support group conference call. It was a great call with 100% attendance seven weeks in--that's a big deal!
My workout tonight was very nice. I've been focusing on the music more and more and when I do--when I allow myself to get lost in it, I always get an amazing workout. When my workout falls short is usually
when I share that time with all of the thoughts and concerns of the day.
Gifting myself that workout time and deciding to
"clear my mental schedule"
for its duration, is extremely effective.
My Tweets today:
Coffee with sugar free flavored creamer. It's back to work for me! 30CX2=60 cal. pic.twitter.com/U5lDerhzqT
— Sean Anderson (@SeanAAnderson) October 21, 2014
Three whole eggs plus two extra egg whites prepared over hard. Medium Fuji apple. 324 cal. pic.twitter.com/wkXHKeJByL
— Sean Anderson (@SeanAAnderson) October 21, 2014
Mid-morning snack: Nearly 1/2 a Fuji apple with 1/2 serving natural peanut butter. 137 cal. pic.twitter.com/oANSFVfFiP
— Sean Anderson (@SeanAAnderson) October 21, 2014
Late morning snack: Tostada shell with melted swiss. 135 cal. pic.twitter.com/vUqS9PVvC1
— Sean Anderson (@SeanAAnderson) October 21, 2014
Pita Cheese Pizza w/sugar free marinara & 3 slices mozzarella. 1/2 srv blue corn tortilla chips, guac (82g). 446 cal. pic.twitter.com/zw9s8c3YFE
— Sean Anderson (@SeanAAnderson) October 21, 2014
A few things, or ten. It's never a quick trip, is it? ;) pic.twitter.com/ZjFwtjUZkK
— Sean Anderson (@SeanAAnderson) October 21, 2014
Normally I would cut my own, but in the name of convenience-I spent a little extra. One ingredient: Sweet potatoes. pic.twitter.com/RKnPWHzLIH
— Sean Anderson (@SeanAAnderson) October 21, 2014
Alfredo Meatballs! 96% lean ground beef (8oz), 1/4 cup alfredo, 1.25 srv swt pot fries, roasted carrots. 522 cal. pic.twitter.com/re5SvjUEur
— Sean Anderson (@SeanAAnderson) October 21, 2014
I've missed this place lately!! Headed inside. It's workout time!!! pic.twitter.com/0lGg45PjT4
— Sean Anderson (@SeanAAnderson) October 22, 2014
The post-workout glistening selfie! Feeling incredible!! Wow. Level 11, fast and furious, 30 solid! #endorphinrush pic.twitter.com/ywhue6JETw
— Sean Anderson (@SeanAAnderson) October 22, 2014
Medium Fuji Apple. #lastfoodofday 80 cal. pic.twitter.com/Ja7FTdwckt
— Sean Anderson (@SeanAAnderson) October 22, 2014
Thank you for reading and your continued support,
Strength,
Sean