December 18th, 2015 Simply Beautiful
I overslept this morning. Not enough to be late, just enough to rush through my early morning. When this happens, I end up sacrificing important things I do each morning. I planned on adding some simple body weight strength exercises in my morning routine. That is a plan that is happening. It didn't happen this morning,
but it's happening.
It'll be fun and easy to do. One of those,
why didn't I start doing this sooner?
...type things.
There's always the potential for instability all day when a day starts rushed. Fortunately, I was determined this would be a great day. I made it great. I had a good show, I accomplished some things at work, I engaged support and I made a couple of really important phone calls. I also took extra care in preparing great food. I found a less than half price deal on fresh salmon, I resisted the coffee at the store
(not too impressive--I did have coffee at home, tonight)
, and I enjoyed a great treadmill workout at the gym. I came home, prepared an outstanding dinner and enjoyed a nice call with a support buddy.
Now, I'm looking through my photo collection (over 1,700) and selecting some for a collection of before & now pictures.
Just for fun...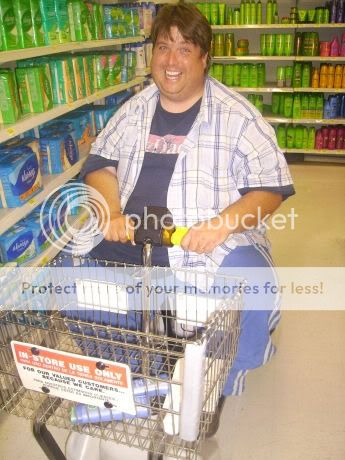 That was fun!
Okay-- I plan on having a productive and enjoyable weekend with plenty of rest and some pure joy built in each day. I get to sleep in tomorrow morning before a 1-4pm location broadcast, then I'm traveling to the LOL Comedy Club in Stillwater to see the show and perform a couple of short ten minute guest sets in the 7pm and 9:30pm shows.
This is likely one of my earliest posting times on a Friday night in more than a year.
Oh-- one more thing...
I was sitting at my desk this evening, waiting for an expected support call when suddenly I heard singing.
It sounded amazing.
I quickly made my way to the door, opening it up to the most wonderful thing. Christmas Carolers--
right downstairs!
They immediately looked up, smiled and continued singing their beautiful song. Then--my phone rang...
I couldn't shut the door on them!!!
So I whispered into the phone...
"I'll call you back in a few minutes, carolers are outside."
I smiled at the carolers as they performed
and they smiled back.
Is it normal to get slightly emotional when a large group of people are singing so beautifully while looking at you?
I couldn't help it. I didn't start crying, but I had some lip tremble happening. I've never experienced this before...carolers, not the lip tremble thing.
Do I sing along? Or do I just enjoy and smile? Do I tip them or give them food? Invite them in for dark roast with half and half?
These are questions that ran through my mind. What a blessing. After two encores, they made their way to another neighborhood to make someone else's day...
simply beautiful.
My Tweets Today:
— Sean Anderson (@SeanAAnderson) December 18, 2015
— Sean Anderson (@SeanAAnderson) December 18, 2015
Three egg whites/one whole egg omelet w/99g avocado. 5.7oz pink lady apple, 75g strawberries & 4.6oz banana. 457 cal

pic.twitter.com/yKrgscRHGN

— Sean Anderson (@SeanAAnderson) December 18, 2015
— Sean Anderson (@SeanAAnderson) December 18, 2015
— Sean Anderson (@SeanAAnderson) December 18, 2015
Tostadas w/195g ff-sf beans, salsa, 14g marble-jack, 3 slices mozz, onion, lettuce & tomato, 30g sr crm. 575 cal.

pic.twitter.com/BMOPD3RKFe

— Sean Anderson (@SeanAAnderson) December 18, 2015
— Sean Anderson (@SeanAAnderson) December 18, 2015
— Sean Anderson (@SeanAAnderson) December 18, 2015
— Sean Anderson (@SeanAAnderson) December 18, 2015
— Sean Anderson (@SeanAAnderson) December 19, 2015
— Sean Anderson (@SeanAAnderson) December 19, 2015
— Sean Anderson (@SeanAAnderson) December 19, 2015
— Sean Anderson (@SeanAAnderson) December 19, 2015
6.1oz salmon, red "tater skins," w/15g sr crm, mini-ear corn, grlld asparagus & zucchini. 5sec.OOSpray-total. 675cal

pic.twitter.com/h4JXVVpehc

— Sean Anderson (@SeanAAnderson) December 19, 2015
— Sean Anderson (@SeanAAnderson) December 19, 2015
— Sean Anderson (@SeanAAnderson) December 19, 2015
Thank you for reading and your continued support,
Strength,
Sean