Day 366
Anniversary Reflections and Fair Happenings—The Deep Fried Oreo
Today was the official one year anniversary of this walk of freedom, September 15th, 2009. The comments and e-mails, the messages and phone calls, it was all such a wonderful experience.
"Thank you"
doesn't seem to be enough really. Your kindness, your compliments, your support, it's all a very rich blessing to me.
I completely forgot to share my Day 365 weigh-in from Monday. I meant to share it in last night's blog. I did send it out via text, Facebook, e-mail, and a few personal calls, but totally forgot to mention it in these writings. I normally will not weigh outside of of an official bi-weekly weigh-in. You normally couldn't make me weigh any other time. But Day 365 was an exception. I wanted to see the number for one year. I walked into the doctors office ready for anything, ready to put a nice bow on a wonderfully transforming year, and knowing that no matter what the scale showed, I was a success. I stepped on and it quickly registered 293.4---I stood there for several seconds, then stepped down to repeat the process. Again the scale gave me 293.4---To say I was thrilled would be a giant understatement. I was beyond thrilled. I was on a level of thrilled I didn't even know existed until now. One year: 212 pounds lost. An average of .58 pounds per day and 4 pounds per week. Consistency has rewarded me with an almost unimaginable accomplishment.
Today quickly got out of control. I'm speaking of time management. I was on the air from 6am to 9am, then into production until 11:10am before I had to rush home and meet Irene for our trip to an appointment we had at 11:30am. I was back at work by 1:20pm for more production work, with the plan being that I would interview Diane, Fit To The Finish at 2:15pm. I did have a wonderful chat with Diane and we both agreed to postpone our interview until a better day. Thank you Diane for being so incredibly understanding. I want that interview to be a good one and I was afraid that had we gone ahead and recorded the piece, it would have been rushed and disorganized. That wouldn't have been fair to you the reader/listener, and especially unfair to Diane. I edited a couple of commercials and headed out the door by 2:45pm. I had to stop by the bank and make a few other stops before rushing to the house for a quick shave and shower before my 4pm-7pm broadcast at the Kay County Free Fair. Directly after the fair broadcast I had to drive straight to play rehearsal. Lucky for me we ended rehearsal a little early, at 9:15pm. What a crazy schedule I've created. As soon as this play closes on October 17th, it's rest time! In the meantime it is imperative that I manage my time better, allowing for more precious and renewing sleep. I'm not proud of the horrible example I've set in the sleep and time management area. I'm completely flattered and honored when someone says they've patterned their journey after mine---but remember to never spread yourself this thin, this is an obvious flaw in my performance.
The deeper we get into this play, the more excited I get about playing the part I've been given. Tonight's rehearsal left me completely drained emotionally. We worked on a very dramatic scene before we wrapped tonight and it wouldn't let go of me until after I arrived back home. This production is going to be something special, I just feel it. I wish you could be in the audience for this one, I really do. I do promise pictures, real soon!
I enjoyed a rare treat tonight. In honor of the largest county fair in the entire state of Oklahoma, I enjoyed a deep fried Oreo. I invested 150 calories in this little thing, certainly a rarity, but my curiosity and love for Oreo cookies got the best of me! I actually found a calorie count at daily plate for a deep fried Oreo: 80. I'm not so sure I trust that number. I know a regular Oreo is 53 calories. Oh my, when I think about all of my past Oreo and milk binges, oh the calories---wow! I think I'll take my guesstimate of 150 and stick to that. A deep fried Oreo isn't a bad choice. Several of them would have been a horrible choice, one I wouldn't even think of making. And wouldn't you know it, they gave me four or five to sample, I only wanted one---So a few friends at the ReAct fair booth finished them off for me. I even marked the occasion with another "On The Go Video," it's posted below---just click play!
I arrived home ready to eat something and to write this post. It is the one year anniversary, so let's go back and remember this excerpt from Day 2 when I faced the scale for the first time along this road:
Today I weighed 505. More than a quarter ton. How do I walk around? I must have a bone structure and muscle build of a world class athlete underneath all of this. I'm very blessed to still be able to function normally while carrying around 505 pounds. It is much harder than four years ago. Now at 36 I need to get it done, get it off, and start living.


I had a rather later dinner. I prepared a Flat-Out pizza with triple the mozzarella I normally enjoy. I was trying to boost the calories of the thing to 300 and I almost did. I added mushrooms and green peppers too. It was amazing. So perfect, I had to take a picture and show you. With my coffee creamer calories and this pizza---my calorie budget just jumped over the 1400 mark, not bad really. It's all good. I posted several "In-Progress" pictures below and a few "before" re-runs just for comparison. Thank you so much for reading! Tomorrow is my official weigh-in, we'll see if we can add to that already wonderful total. Irene and Courtney should be weighing in as well! Goodnight and...
Good Choices,
Sean
Remember, one's not bad. Sneaking off and devouring a bunch of them? That's bad.
Posted this "lost" before picture the other day. Use for comparison here!
Amber and Courtney "before"
Amber Anderson---Very beautiful!!!
The two of us.
A most awesome personal pizza!
"In-Progress"
I weigh 293 pounds here!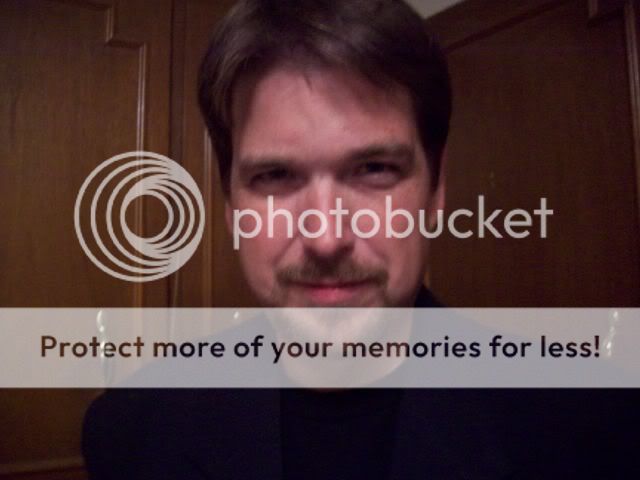 My beautiful girl!
Courtney "In-Progress"
My Mom looks so young and pretty!