Day 473
New Years Eve Year In Review—2009
From Day 109 to Day 473, the year 2009 will go down as the most transforming year of my life. It was a year of dreams realized and dreams formed. It was a year of learning. A year of happiness and some heartache, it was the best of times and at times the worst, all rolled up into one remarkable 365 days.
It was full of milestones. I hit 100 pounds lost in 2009. I set a personal weight loss record of 119 pounds on February 18th. Every pound I've lost since has set a new personal record. I crossed the 150 pounds lost mark. My jeans kept getting smaller and my belts quickly went from the first notch all the way down to homemade holes---just to keep my pants from falling down. I crossed the 200 pounds lost mark and by September 14th---Day 365, I had lost 212 pounds. I finished the year with a total loss right at 233 pounds.
I was able to completely normalize my blood pressure to the point that medication is no longer needed. I no longer need a C-PAP machine to sleep normally. I fit in a booth, I went swimming, I enjoyed sitting in narrow chairs in theaters, I made my stage acting debut in a leading role, I drove a two seater sports car, I finished a 10K, I enjoyed a theme park with my family and fit comfortably on every ride, and so much more. There's even more I want to do in 2010. Oh yeah, we have some serious living to do!
The following is a bunch of videos and pictures from this most wonderful year. I hope you enjoy. Thanks for reading. Goodnight and...
Good Choices,
Sean
February 7th, 2009 Playing racquetball with the wall. Very boring video---but a great workout!
February 19, 2009 Lose To Win Seminar 119 pounds lost at this point.
This is just part one of four parts. You can watch the entire 36 minute seminar presentation by going to Day 165 Bonus Video Blog in the archives.
Eating ice cream and still losing weight!
The demise of the Uni-Brow
I was so impressed with 4 mph!
Taking a Plunge ---early March 2009
An amazing 240 calories
Amber and dad tackle the Olive Garden
Finally---fitting in a booth!
Teaching Ronald McDonald about healthy snacks
Enjoying, I mean truly enjoying a theme park for the first time. I fit on everything and anything I wanted.
After my first 10K---You can do it too!
Grandpa and me—Before
The two of us---Before
In progress---sometime in early 2009
big before
My girls and me
The Tux --May 2009
007 Sean
First ever adult picture of me wearing shorts
The Before and In-Progress pic that just blew me away. Couldn't believe I ever looked that big---or that small
Watchout---Sean's discovered sunglasses. Never wore them before because they looked funny on my fat face. They don't look so funny anymore. But it is funny because I'm trying to look tough!
Flying across the waves on a jet-ski. I always wanted to do that. Did it.
My biggest jeans ever.
We could probably both fit in them now.
Big before picture at Amber's graduation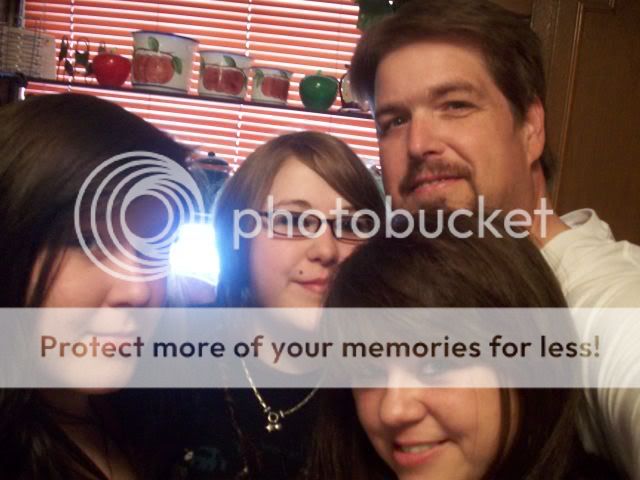 The four of us! ---in progress!
Courtney and me backstage at the Candlebox concert Summer 2009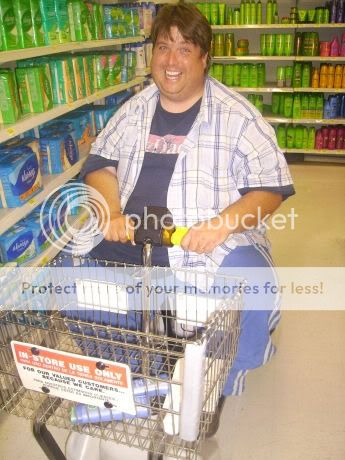 Before with sciatic nerve pain---in the motorized cart at Wal-Mart—excess of 500 pounds
Much smaller---re-creating the photo in the cart
In the weight room at the YMCA
On the Club Level baby! At Boone Pickens Stadium. For some reason I'm unable to smile and wear sunglasses at the same time. It's strange. I'm too cool to smile, I guess. Funny.
Acting on stage. Another dream realized thanks to this dramatic transformation.
Before picture with mom. Name in lights!
This photo from our theme park trip really showed me how dramatic the change had become.
One of the biggest before pictures on record. From November 2007—broadcasting from the Oklahoma Centennial Celebration in Guthrie.
Fitting in one of those desk!
Always wanted to act on stage. Here's the program page from my debut performance!
Dancing in the play
With mom at the Oklahoma State Homecoming Parade in October 2009
Another dream realized. Fitting inside and driving a two seater sports car---not just any little sports car, this is a Corvette!
The 10K. Oh yeah!
So proud of that number!
I don't know why, but I like this shot.
The profile shot. Not a bad transformation so far. What an amazing year.